Eulachon and herring are all small, anadromous (spend part of their life in both fresh and salt waters)silvery fish found in Pacific North West waters, but there are some differences between them. While eulachon and herring share some similarities, they have different distributions, uses, and ecological roles. Eulachon are most known for their high oil content, herring for their commercial and ecological importance, and smelt for their popularity as a food fish.
A tour we think you'll love
Eulachon
The Eulachon, also known as the candlefish, or Hooligan is a small, oily fish found in the Pacific Northwest region of the United States. This species has played a significant role in the diets and cultures of indigenous communities for thousands of years. The fish's unique properties made it highly valuable as both a food and trade item for many coastal nations in the region.
Eulachon are primarily found in the waters of the Pacific Ocean and the estuaries of large rivers along the coast, such as the Columbia and Fraser rivers. They are known for their high oil content, which made them a valuable source of energy for coastal communities. The fish's body is also unique in that it can be dried and burned as a candle, hence the nickname "candlefish."
The eulachon run occurs in the spring, and indigenous communities have long celebrated the return of the fish with festivals and feasts. During the run, eulachon are caught using a variety of methods, including dip nets, traps, and weirs. They are often fileted, then smoked, boiled, or roasted before being consumed. The oil from the fish was also extracted and used in cooking, as a condiment, and as a medicinal treatment for a variety of ailments.
The value of the eulachon extended beyond just its use as food. The fish were also highly prized as a trade item and were used to facilitate economic and social relationships between indigenous communities. The grease from the fish was a highly valuable item, and it was often traded for goods such as blankets, cedar bark, and other resources that were difficult to obtain in coastal regions.
Eulachon were also used as a bartering tool with inland communities. For example, the Nisga'a people in what is now British Columbia used the fish to trade for goods from interior communities, such as obsidian and chert used for making tools. This trade created an intricate network of relationships and economic systems between communities that spanned the Pacific Northwest region.
The eulachon's cultural significance extends beyond its economic value. The fish is an important part of the oral traditions of many indigenous communities, and stories about its origins, behavior, and cultural importance are passed down from generation to generation. The eulachon is also a symbol of resilience and survival, as it has faced numerous threats over the centuries, including overfishing and habitat destruction. Despite these challenges, the fish has remained an important part of indigenous culture and a vital resource for coastal communities.
However, in recent years, the eulachon populations have declined dramatically. The reasons for this decline are complex and include factors such as climate change, habitat degradation, and overfishing. In response, indigenous communities and conservation organizations have worked together to implement a variety of conservation measures, including habitat restoration, fishing regulations, and community-based monitoring programs. These efforts aim to protect and preserve the eulachon for future generations and ensure that this vital resource remains a part of Pacific Northwest indigenous cultures.
The indigenous cultures around Skagway and Haines, Alaska, also utilized the eulachon fish. These communities are located in the traditional territory of the Tlingit people, who have a long history of harvesting and using eulachon.
Historically, the Tlingit people caught eulachon in the Chilkoot and Chilkat Rivers, which are both located near Skagway and Haines. The fish were an important food source, and the oil from the fish was also used for cooking and lighting. The Tlingit people also used eulachon oil as a trade item, exchanging it for goods such as furs and cedar bark.
In addition to its practical uses, the eulachon was also an important part of Tlingit culture and spirituality. The Tlingit have a rich mythology surrounding the eulachon, and the fish play a role in many Tlingit ceremonies and rituals. Today, the Tlingit people continue to harvest eulachon, although the fish populations have declined in recent years. Efforts are being made to restore eulachon populations and protect the fish from further declines, in partnership with the Tlingit people and other stakeholders. The eulachon continues to be an important part of Tlingit culture and a vital resource for the people of Skagway and Haines, as well as other communities in the Pacific Northwest region.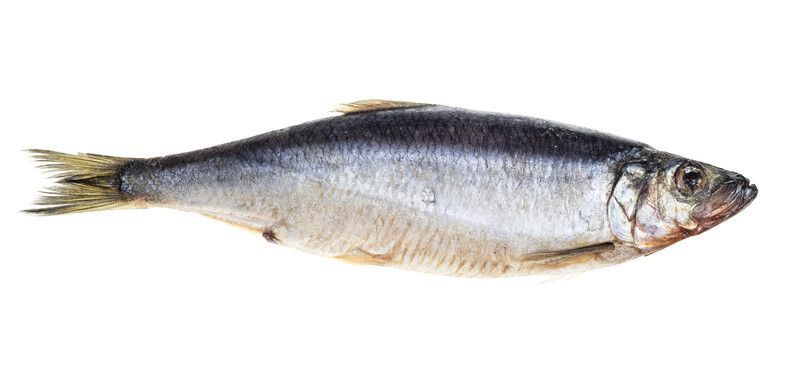 Herring
Herring are found in abundance along the Pacific coast of North America, including in the Pacific Northwest (PNW) region of British Columbia, Washington, and Oregon. These fish have played an important ecological and cultural role in the PNW for thousands of years, with indigenous communities utilizing them for both subsistence and trade, and with commercial industries emerging after first contact.
Indigenous cultures in the PNW have long relied on herring as a food source, using them in a variety of ways. Herring are known to spawn in large numbers in the spring, which provides an abundant and predictable food source for coastal communities. Indigenous peoples of the PNW developed various techniques for harvesting herring, including using nets, traps, and weirs to capture them. Once caught, herring were typically preserved by being smoked, dried, or fermented. Fermented herring, known as "hooligan" or "hooly", was a particularly important food source for indigenous communities. The fish were placed in baskets and allowed to ferment for several weeks, producing a pungent and flavorful food that could be stored for long periods of time.
In addition to their importance as a food source, herring were also used by indigenous communities for trade. Herring were often exchanged for other goods, such as dried fish, furs, or baskets. The trade in herring was an important way for communities to access resources that were not available in their local areas, and to build relationships with neighboring groups.
After the arrival of European explorers and settlers, herring continued to be an important resource for indigenous communities, but their use also expanded to include commercial harvesting. European settlers brought new technologies for harvesting herring, including large nets and purse seine boats. These technologies allowed for large-scale commercial fishing of herring, which quickly became an important industry in the PNW. Herring were caught not only for human consumption, but also for use as bait for other commercial fisheries, such as salmon and halibut.
The commercial fishing of herring had both positive and negative impacts on indigenous communities in the PNW. On one hand, it provided new economic opportunities and increased access to food and other goods. Many indigenous people found work in the commercial fishing industry, and some became successful entrepreneurs. On the other hand, commercial fishing also had negative impacts on herring populations, and on the traditional practices of indigenous communities. Overfishing and the use of new technologies led to declines in herring populations, making it more difficult for indigenous communities to rely on them as a food source. Additionally, the commercialization of herring fisheries led to the displacement of indigenous fishing practices, as commercial interests often took precedence over traditional harvesting methods.
Today, the harvesting of herring in the PNW is regulated by both indigenous and governmental organizations in order to protect the ecological and cultural importance of these fish. Indigenous communities continue to use herring for subsistence and cultural practices, and some have become involved in the management of commercial herring fisheries. The commercial fishing of herring is subject to quotas and other regulations in order to protect herring populations, and to ensure that the ecological and cultural value of these fish is preserved for future generations.