5-Day All Inclusive Sailing Tour of the San Juan Islands
5
.
25 reviews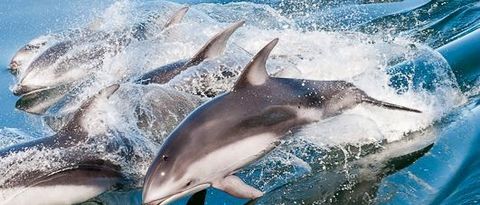 Spectacular Wildlife Viewing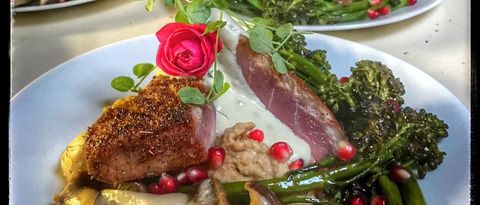 Gourmet meals prepared by our private chef!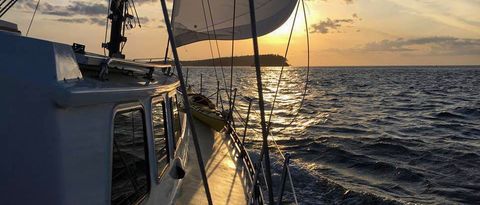 Tranquil sunset sailing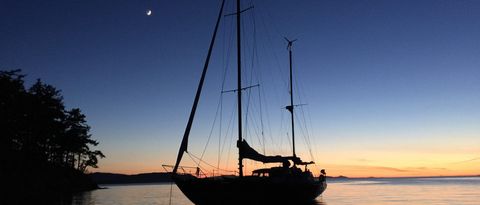 Remote Anchorages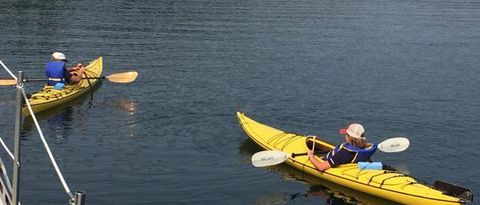 Kayaks on board!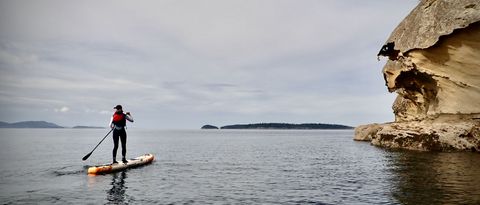 Stand up Paddleboards!
Bring the Family!
Join us for an all-inclusive 5-Day sailing tour of the most beautiful marine environment in the world!
All inclusive prices start at $2499 USD per person. Early and late season discounts available. Gratuities are welcome, but not included in cost of trip.
2024 Dates for 5-Day Tour:
Please note: If the dates you want are not listed, please contact us. We are very flexible, and can often adjust the sailing schedule, and can create tours of any duration.
May: 5/3-5/7, 5/17-5/21, 5/31-6/4,
June: 6/18-6/22,
July: 7/2-7/6, 7/16-7/20,
August: 8/1-8/5, 8/16-8/20, 8/31-9/4,
Our multi-day, all-inclusive sailing tours are the best way to unwind, relax and immerse yourself in the Salish Sea's natural beauty. With each day aboard, you'll feel a deeper connection to the natural world as you let the stresses of everyday land-based life melt away. We follow the rhythms of the wind and tides to show you the true beauty of this magical archipelago.
Sailing from our home port of Deer Harbor, Orcas Island, we are quickly in one of the most scenic and wildlife-rich areas of the world. Our naturalist captain will hoist the sails and guide your small group in an intimate exploration of wildlife and nature by eco-friendly sail power.
Sailing aboard the S/V Nawalak is about escaping the crowds, relaxing, and connecting with nature and the sea while exploring the quiet beaches and pristine islands of the northwest. During our tours we share with you the gems and secrets we've discovered in our 30+ years of sailing these amazing waterways.
Gourmet Chef on board!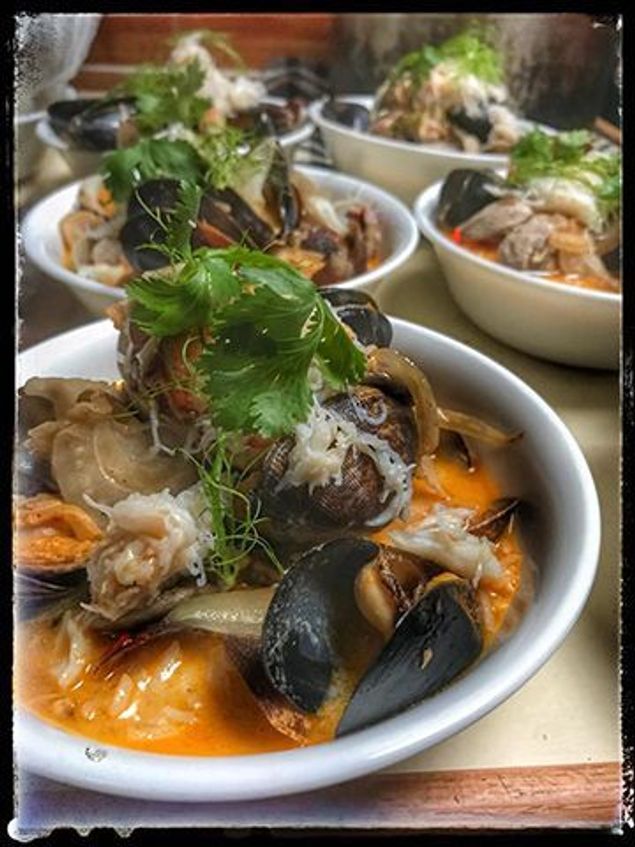 Our chef specializes in bringing your culinary whims to fruition with rich, distinctive cuisine and the freshest local ingredients.
Deluxe accomodations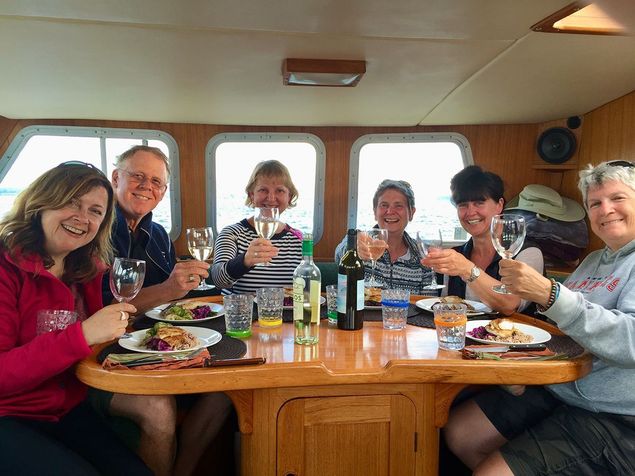 Our heated pilot house allows dining for up to 8 guests while enjoying panoramic views. Our staterooms are heated and comfortable with fresh linens, towels and toiletries provided.
Boarding from Orcas Island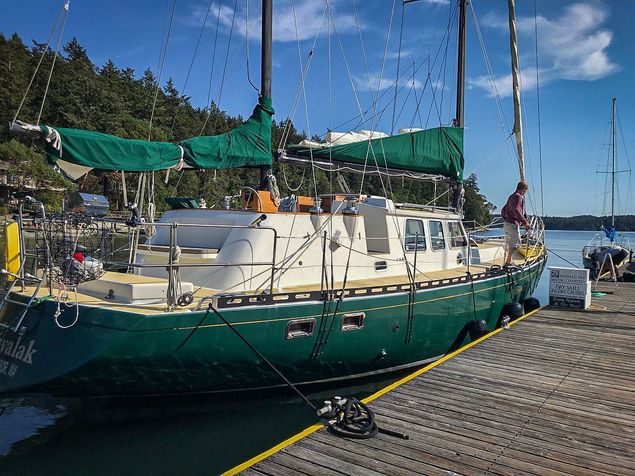 Our home port is Deer Harbor Marina on beautiful Orcas Island. Private trips can start and end anywhere in the San Juan Islands or Puget Sound!
No Sailing Experience Necessary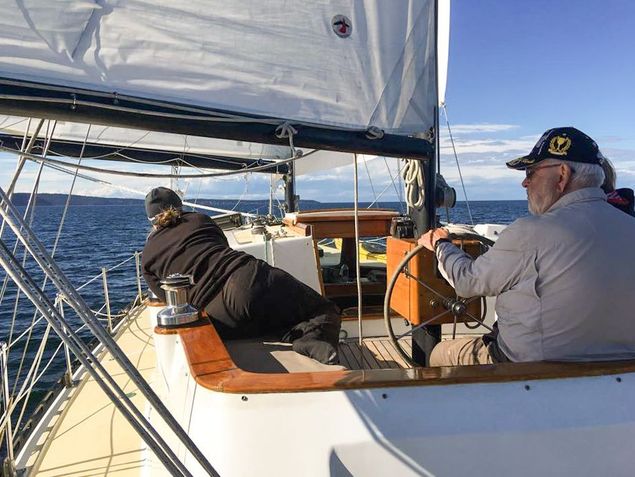 Our USCG licensed, lifelong sailor captain and crew will handle all the sail hoisting and navigating, but if you want to join in, or want to learn how to harness the wind, we love teaching.
Each trip is a unique experience. We stay in rhythm with the tides, currents and wind to bring you the best experience on the water possible. As locals, we know the "out of the way" places where the wildlife is, the best sailing routes and the calmest waters. If you have a special destination you want to see, just let us know.
Our 5 & 6 day tours offer you a longer chance to experience some of the most scenic and intriguing places along the NW Coast.
The unique beauty and sunny weather of Washington's San Juan Islands have been famous for generations. Nestled in the rain shadow of the Olympic Mountains, the nearly 200 unique islands get about half the rainfall of Seattle. The alluring charm of this archipelago is expressed both in its natural landscapes, and its diverse wildlife – above and below the water. Grass and moss carpeted hillsides give way to graceful madronas and sculpted firs. Wildflowers fill the meadows in spring and early summer. The occasional sand or gravel beach is punctuated by whimsically shaped sandstone, beckoning the kids to explore. Rich emerald waters yield fish for the grill, crab and prawns for a shore-side feast. Three groups of orca whales call the islands home during the year, chasing the salmon that migrate through. Eagles perch in shore-side trees, and a variety of seabirds cruise the bays and channels, diving for fish. Protected park land abounds with several islands devoted entirely to the marine explorer. A large variety of trails provide great opportunities for discovery. A sunny overlook, a hidden cove, a quaint one-room school house, or an abandoned lighthouse are among the myriad treasures to be found. Local artist's galleries, restaurants, and elegant resorts with spas lend variety on the bigger islands.
With a two hour sail to the north, the Canadian Gulf Islands take up where the San Juans leave off. Similarly beautiful in topography and weather, they provide a quieter, even more relaxed experience. Myriad peaceful coves, madrona-clad sandstone bluffs, and mossy woodland trails invite adventurers. As in the San Juans, many sandy beaches lay thickly fringed with white shells; the telltale evidence of ancient village sites of the seafood eating Coast Salish people. Relax with us in a protected anchorage while one of the famous sunsets caps another memorable day.
Gourmet meals prepared daily by our on-board chef

Kayaks, SUPs, Electric inflatable dinghy

Experienced naturalist USCG captain

Convenient pick up and drop off locations any where in the San Juan Islands
Gratuities not included in cost of tour, but are welcome!
Frequently asked questions
25 Reviews

Verified